| | |
| --- | --- |
| | Kerala Wild Life Sanctuaries |
| | |
| --- | --- |
| | Kerala Eco Tourism Projects |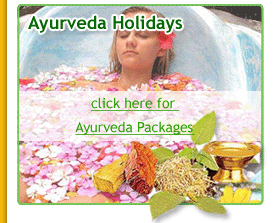 Location :
Located at a distance of 52 kms from Palakkad, the cool hills of Nelliampathy, nestling atop the Western Ghats, offer a breathtaking view of the misty mountains and enchanting valleys interspersed with sprawling tea, coffee, cardamom and orange plantations. For a vantage view of the spectacle, one must visit Seethakundu, where a 100m high waterfall provides an added attraction.
Attractions :
Pothundy Reservoir is situated about 17 km from Palakad enroute to Nelliyampathy and serves as a perfect stopover. This reservoir was built across the rivers Meenchadyppuzha and Padippuzha; both are the tributaries of Ayalar. Pothundy reservoir is situated in the midst of picturesque scenery and gives a fascinating view.

It is one of the oldest dams build in 1800 AD and its specialty is no cement, concrete or iron is used in the construction. Pothundy dam is constructed with boulders mixed with jaggery and quick lime as a pasting agent. This small dam is still in perfect condition and serves as a main irrigation source for nearby areas.
| | |
| --- | --- |
| | Mampara Peak is the most fascinating view point located in Nelliyampathy at a height of 5250 feet above sea level. From Raja's Cliff one can have a breath taking view of the entire mountain range, green forests, reservoirs, and water falls. The terrain is very rough in most places and can be accessed by mountain jeeps and some places only by jungle paths. |
This area is fully surrounded by number of tea gardens, coffee estates and cardamom plantations. There various wild animals such as elephants, giant squirrels, sambars and leopards inhabited in the adjoining hills. This forest also houses rare varieties of wild birds.